Just because you're spending more time in the house or working from home doesn't mean you should neglect your feet!
We have all been there at some point over the last year.. You find out we are going into yet another lockdown and you pack away your stylish going out boots and heels and get out your run down pair of slippers preparing to wear them all day everyday.
The good news is if you are stuck in lockdown or you work from home, we have a great selection of comfortable shoes perfect for around the house, and the best part - they are stylish and won't have you walking around feeling daggy and uncomfortable!
First up we have Emu Platinum Darwin in the gorgeous Chestnut. These beauties are crafted with Australian made sheepskin. They have a dual density sole for ultimate comfort. The best thing about Emu Platinum Darwin is they are so comfortable for around the house but you can also rock them out of the house too. Best of both worlds!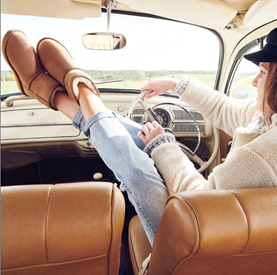 Next we have the spunky Emu Mayberry. How can you not love these? They are made from Australian sheepskin and have you feeling like you're walking on a cloud. They will mould to your feet over time for an even better fit.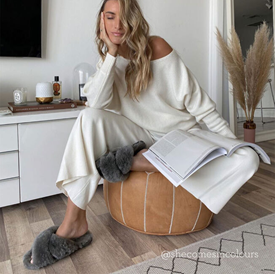 Then we have the stylish Panda Elivia Slippers. These are perfect for lounging around the house, they have a double elastic gusset for ease of entry which makes them ideal for slipping on and off throughout the day.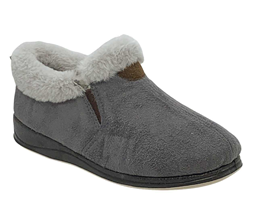 The Emu Platinum Stinger Mini is made with cosy double face sheepskin and the best thing about them - they are water resistant! You don't have to stress about the kids spilling a drink on your favourite shoes. Designed with extra cushioning, they are made for comfort.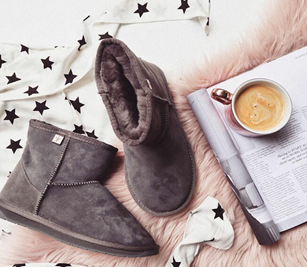 Taos Woolderness 2 Supportive Slipper Clog is beautifully crafted with hand embroidered Italian boiled wool. They are perfect for your house duties or you can wear them out for activities. The perfect winter shoe that will keep your feet happy all day long!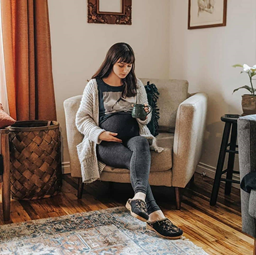 Make sure you don't forget about the comfort of your feet even if you're at home! Head in-store to check out these styles plus so much more!